RMA Architects understands the nature of retail and restaurant type projects.
We know schedules are short and budgets are tight, but we will not compromise the quality of the project by sacrificing good design and complete construction documents.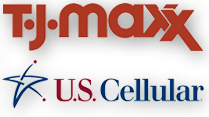 Featured Projects: T.J. Maxx and U.S. Cellular
T.J. Maxx, U.S. Cellular and Olive Garden are projects located on the same site on S. Koeller Street in Oshkosh, Wisconsin. RMA designed the site layout for all three buildings. We worked with the Olive Garden to locate their 7,000 s.f. building on the proposed site.
T.J. Maxx was a full turnkey project. The 25,000 s.f. building is constructed with a steel structure. The exterior walls are concrete masonry units. Site restrictions were a factor in the placement of the recessed truck dock and maneuvering areas.
U.S. Cellular is a 4,500 s.f. free standing building. The building footprint was restricted by setback and easement requirements. The steel structure was clad with masonry and aluminum composite metal wall panels. The entrance of the building flares out at the top, creating an interesting dynamic.
Wicked Archery
Town of Vinland, Wisconsin
9,848 Square Foot Archery Sales and Range Facility
Buffalo Wild Wings
Village of Bellevue, Wisconsin
New 5,942 Square Foot White-Box for Restaurant in New 9,742 Square Foot Multi-Tenant Building
Mattress Firm - Multiple Locations
Village of Bellevue, Wisconsin
Proposed 3,800 Square Foot Retail Space
Greenway Blvd, Middleton, WI
New 4,000 Square Foot Retail Space in new 8,500 Square Foot Three Tenant Building
Starbucks - Multiple Locations
Allen Blvd, Middleton, Wisconsin
New 2,100 Square Foot Stand Alone White-Box Building
Tomah, Wisconsin
New 2,100 Square Foot Stand Alone White-Box Building
Greenway Blvd, Middleton, WI
New 1,970 Square Foot White-Box in 8,500 Square Foot Three Tenant Building
Appleton, Wisconsin
New 1,825 Square Foot White-Box in New 3,810 Square Foot Two Tenant Building
Five Guys
Middleton, Wisconsin
New 2,500 Square Foot White-Box in 8,500 Square Foot Three Tenant Building
Kenosha Nail Bar
Kenosha, Wisconsin
1,668 Square Foot Nail Salon
Natural Nail Bar
Town of Grand Chute, Wisconsin
New 1,530 Square Foot Nail Salon Build-Out
New York Nail Bar
Oshkosh, Wisconsin
New 1,217 Square Foot Nail Salon Build-Out
Oshkosh Nail Salon
Oshkosh, Wisconsin
New 2,229 Square Foot Nail Salon Build-Out
T-Mobile
Oshkosh, Wisconsin
New 1,141 Square Foot Tenant Build-Out in Existing Space
Gnome Games in Concord Town Center
Town of Buchanan, Wisconsin
New 1,800 Square Foot Build-Out in Existing Space
2602-2608 Allen Boulevard Remodel - Multiple Projects
Middleton, Wisconsin
Multiple Projects As Listed Below:
Remodel Exterior of 5,000 Square Foot Existing Building
Remodel Interior of 5,000 Square Foot Existing Building to Provide Three New Tenant Spaces
New 2,240 Square Foot Tenant Build-Out for Abarrotes Yuremi Grocery & Cafe
'Zza Odyssey Pizzeria and Pub
Town of Grand Chute, Wisconsin
New 1,514 Square Foot Remodel of Existing Business Space with New Connection to Existing Restaurant Space
Chipotle
Town of Buchanan, Wisconsin
New 2,380 Square Foot White-Box for New Restaurant in New 5,305 Square Foot Two Tenant Building
Good Feet
Town of Grand Chute, Wisconsin
New 1,500 Square Foot Build-Out in Existing Space
Sap
Appleton, Wisconsin
New 3,918 Square Foot Restaurant
U.S. Cellular - Multiple Locations
Town of Buchanan, Wisconsin
New 2,925 Square Foot Tenant Build-Out in New 5,305 Square Foot Two Tenant Building
Beloit, Wisconsin
New 3,000 Square Foot Retail Building
Oshkosh, Wisconsin
New 4,500 Square Foot Retail Building
Gordon Food Service Marketplace
Appleton, Wisconsin
Site Layout
Orange Leaf
Appleton, Wisconsin
New 1,985 Square Foot Frozen Yogurt Shop in New 3,810 Square Foot Two Tenant Building
Jo-Ann Fabrics and Crafts
Oshkosh, Wisconsin
New 18,000 Square Foot Retail Space in New 45,560 Square Foot Multi-Tenant Building
T.J. Maxx
Oshkosh, Wisconsin
New 24,090 Square Foot Retail Space in New 45,560 Square Foot Multi-Tenant Building
Olive Garden
Oshkosh, Wisconsin
Site Layout and Site Plan Approvals for New Olive Garden Restaurant
Proposed Retail/Restaurant Multi-Tenant Building
Green Bay, Wisconsin
Proposed 11,200 Square Foot Retail Center
Buffalo Wild Wings – 5,000 Square Feet
Verizon Wireless – 3,500 Square Feet
Additional Retail Space – 2,700 Square Feet
Carmella's Italian Bistro Restaurant Addition
Appleton, Wisconsin
Restaurant Addition
Kolosso Toyota
Appleton, Wisconsin
Proposed Remodel of Existing Building and Proposed 38,000 Square Foot Addition